Welcome to Hold Me, Kiss Me, Lick Me.
An adult site celebrating oral sex for women.

Ladies, get ready to enjoy sensual, explicit erotica.

Hold Me, Kiss Me, Lick Me features uncensored hardcore photos of sexy couples making love. There's plenty of cunnilingus photos to get you hot and wet, as well as romantic photos of kissing and foreplay. Not to mention the slow, sensual fucking.

These gorgeous men know how to put their tongues to good use!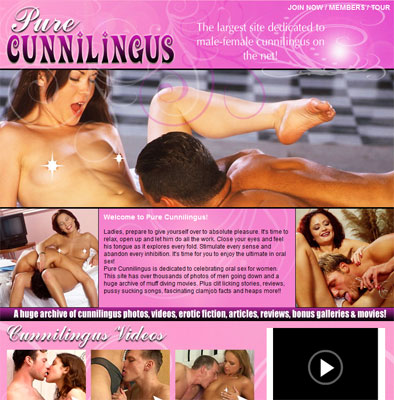 NOTE: This site is out of date. Please visit Pure Cunnilingus Instead!
Warning!
Hold Me, Kiss Me, Lick Me is an adult site for women.
It features explicit photos of oral sex and quality erotica for women.
If you are under 18 or easily offended you should EXIT now.
© Kayel 2010
All Rights Reserved
Part of the Porn for Women Network
18 U.S.C. 2257 and 28 CFR 75 compliance notice: Records required by Section 18 U.S.C. 2257 and the regulations of Section 28 C.F.R. 75 with respect to the photographs included herein are kept by the custodian of records listed below. Publisher hereby certifies the materials are in full compliance with the requirements of 18 U.S.C. 2257 and associated regulations. All persons depicted herein were at least 18 years of age at the time of the photography. For Name and Address of Custodian of records contact webmaster.
This site is about cunnilingus, erotica for women, porn for women, couples pics, big dicks, women's erotica, women's pornography, naked men who aren't gay, sex for women, muff diving, going down, cunt licking, clit licking, foreplay, kissing, romance, couple sex, heterosexual porn for ladies.